In this exclusive piece, Vinelegal has sought through time and space to find out top celebrities in Nigeria who had studied Law and taken up a differnt course later in life.
– list of well-known Nigerian celebrities who had studied law.
Richard Mofe-Damijo (RMD)
Nollywood's veteran actor, commonly referred to as RMD, had his first degree in theater arts from the University of Benin. After leaving an indelible mark as an actor in the movie industry, RMD returned to the University of Lagos in 1997 to gain a law degree to fulfill his mother's dream of becoming a lawyer. He was then called to the Nigerian Bar Association.
Femi Adebayo
Femi studied law at Ilorin University, Kwara state, and then received a master's degree in performing arts, he began acting before attending university. After graduation, Femi practiced law for a few years, specializing in real estate and real estate law, before getting a better deal from him.
Femi is a legend of film producers in the Yoruba genre.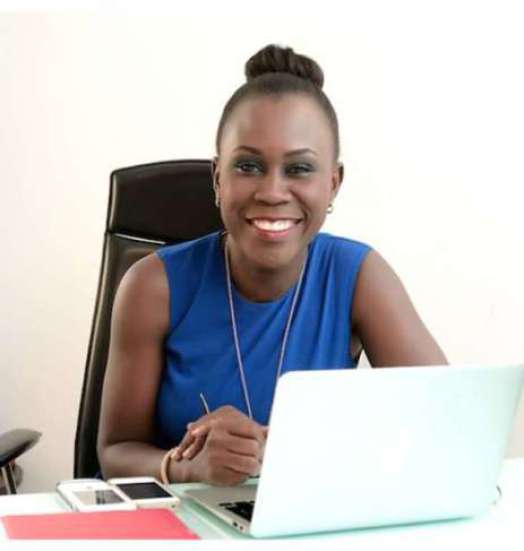 Tara Durotoye
She is the boss of the HOUSE OF TARA, a make-up business….Tara began her makeup business while studying law at Lagos State University. Tara never practiced law, but she said that her knowledge of the law helped her manage her makeup and beauty affairs.
Funke Akindele
Funke started out with Mass Communication, a course she abandoned after obtaining an Ordinary National Diploma in the course from the Moshood Abiola Polytechnics, Ogun state. Later, she went to Lagos University to study law, but before she graduated from University, entertainment had deeply eaten her. Her first appearance on TV was in "I Need to Know" as a teenager. After her graduation,
Funke Akindele
never tried to go to law school because she knew what she wanted to be before graduation.
Kelechi Amadi-Obi
A celebrity photographer, Kelechi Amadi-Obi is a Bonified lawyer from the University of Nigeria, Nsukka. He was called to the bar in 1993 and soon after, he founded his studio. He is the publisher of Mania Magazine.


Kemi Adetiba
Kemi began her romance with the entertainment industry as a lawyer when she worked as an on-air personality on Rythym 93.7.
After discovering her interest in entertainment, Kemi Adetiba, a television presenter and videographer, studied film production at the New York Film Academy. Kemi is the mastermind behind several excellent music videos.
Ebuka Obi-Uchendu
A TV personality, Ebuka Obi-Uchendu is a force to be reckoned with in the entertainment industry. After graduating from Abuja University with a law degree, Ebuka became a public figure in 2006 as a candidate for the Big Brother Nigeria reality show. Since then, Ebuka has never left the public eye. Ebuka does not only have a law degree, he also holds a master's degree.
Folake Akindele-Coker
Fashion designer and beautiful daughter of Ibadan billionaire, Chief Akindele , Folake Coker, is a qualified lawyer with a master's degree in petroleum law.
Folake Coker, the brain behind Tiffany Amber quickly recognized her passion for fashion and traded her wig and dress for scissors and ribbons to establish her Tiffany Amber luxury line as early as 1998.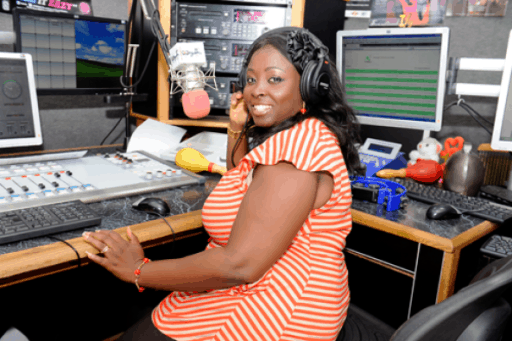 Omotunde Adebowale Davies
Lolo 1 whose real name is Omotunde Adebowale Davies, is a graduate of Lagos State University, Ojo, where she studied law.
She practiced law firm for three years before leaving her wig and dress as an on air personality. She rocks the air waves as Lolo1 on the popular pidgin English-speaking radio station, Wazobia FM.





Lisa Folawiyo
She is the artistic director of Jewel of Lisa and author of printed Ankara embellishments. Lisa studied at the University of Lagos, where she obtained a law degree.
She founded Jewel by Lisa in 2005 and quickly became a force with which her creative style caught the attention of the international fashion world. Jewel by Lisa has been rocked by celebrities like Solange Knowles, Kendal Jenner and Catt Sandler from E! etc.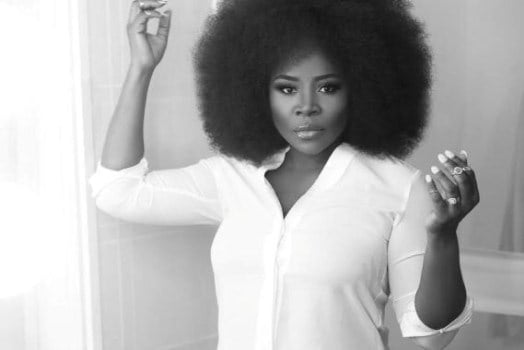 Omawumi Megbele
Omawumi is a graduate of Ambrose Ali University, Ekpoma, Edo State, where she studied in 2005.
She worked briefly at her brother's law firm, OS Megbele and Associates, before Contesting for the Idols West Africa in 2007. Omawumi enjoyed entertainment through her participation in West African Idols, where she emerged as first runner and since then she forgot her wigs and her dresses switched to music.



Funke Bucknor-Obruthe
Funke Bucknor-Obruthe studied Law in the University of Lagos, but knew that her heart lay elsewhere.
Funke worked very briefly with the law firm St. Matthew Daniel and Balogun after her graduation prior to the pioneer events cordinating company with her event company Zapphaire.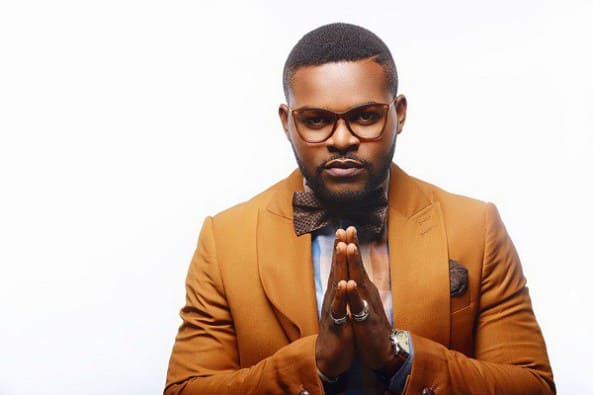 Falz
Many were stunned when Falz rejected the law that corresponded to the entertainment. It is because Falz, born Folarin Falana is the son of the learned lawyer and social commentator,
Femi Falana
. Falz studied law at the University of Reading in the United Kingdom. After law school, Falz worked for a while in his father's chambers before following the wishes of his heart. Today Falz's Ings and has extended his tentacles of entertainment to be an actor.
Lepacious Bose
Bose Osayemi has given the sobriety of the legal profession to the excitement of the entertainment industry. Lepacious Bose is one of the few female actresses in the country. Her artist name, Lepacious Bose, is at odds with her size, but she really worked for her
Kemi Adetiba
Another Nigeria's female celebrity lawyers is TV host and director, Kemi Adetiba who started in the entertainment industry as an On-Air Personality (OAP) with Rhythm 93.7 while she was a law student at the University of Lagos. Kemi abandoned her law degree and went on to study Film Making in New York Film Academy. She is the brain behind several great music videos like Wizkid's 'Tease Me', Omawunmi's 'In the Music' and Banky W's 'Lagos Party'. She has also graced television screens as the host of Maltina Dance All.
Sasha P
Nigeria female rapper, Sasha P, is a graduate of Law from the University of Lagos. The most decorated Nigerian female rapper in history has also delved into fashion designing.
Tosin Bucknor
On-Air-Personality and sister to Funke Bucknor-Obruthe, Tosin Bucknor read Law at the University of Lagos. She started her romance with the media as an undergraduate with her weekly column in The Guardian newspaper. Asides singing, she currently works as an OAP with Top 90.9fm and also has written scripts for shows like Amstel Malta Box-office season 2&3 and The Apprentice Africa.
Folake Akindele-Coker
A qualified Lawyer with a masters degree in Petroleum Law, Folake Coker, brain behind Tiffany Amber quickly recognised her passion for fashion and traded her wig and gown for scissors and tapes establishing her luxury line Tiffany Amber as far back as 1998.
Lisa Folawiyo
The director of Jewel by Lisa and originator of embellished Ankara prints attended the University of Lagos where she obtained her Law degree.
She established Jewel by Lisa in 2005 and quickly became a force to reckon with as her creative style captured the attention of the international fashion world, including celebrities like Solange Knowles, Kendal Jenner and Catt Sandler of E!